Dr. Fady Rachid
Psychiatrist & Psychotherapist
Dr. Rachid completed his medical studies at the American University of Beirut, Lebanon. He then pursued his residency training in psychiatry in the United States initially at the Ohio State University then at Yale University where he received his degrees in psychiatry, and diplomas in hospital psychiatry and in psychopharmacology. He is also a diplomate of the American Board of Psychiatry and Neurology (Psychiatry) and holds a certificate of intensive training from the Berenson-Allen Center for Non-Invasive Brain Stimulation at Harvard University. He also holds a diploma of post-graduate training in Interventional Psychiatry delivered by the Swiss Society of Interventional Psychiatry. 
Since 1998, and during his residency training at Yale University as a Chief Resident, Dr Rachid participated in early research activities in the field of transcranial magnetic stimulation and its applications in the treatment of auditory hallucinations and treatment-resistant depression.   
In 2002, he moved to Switzerland where he worked as an attending physician then as an associate physician in the Adult Psychiatric Services of the University Hospitals of Geneva. For five years, he also worked on clinical research in transcranial magnetic stimulation focusing particularly on treatment-resistant depression.  
Since 2007, Dr. RACHID has practiced his specialty in his private practice in Geneva.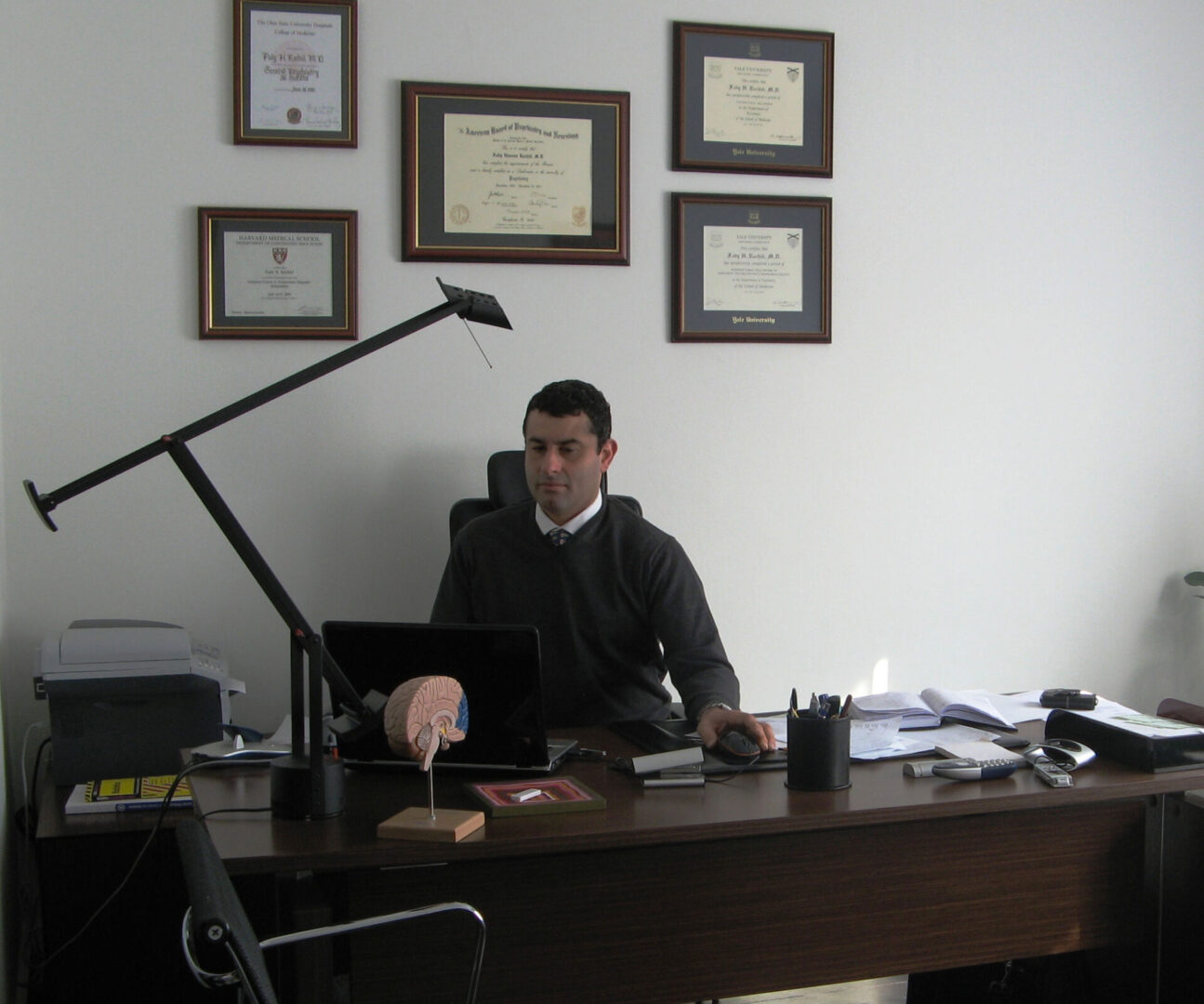 Dr Rachid is a member of the following associations: